EVOLUTION LIGHTNING BACCARAT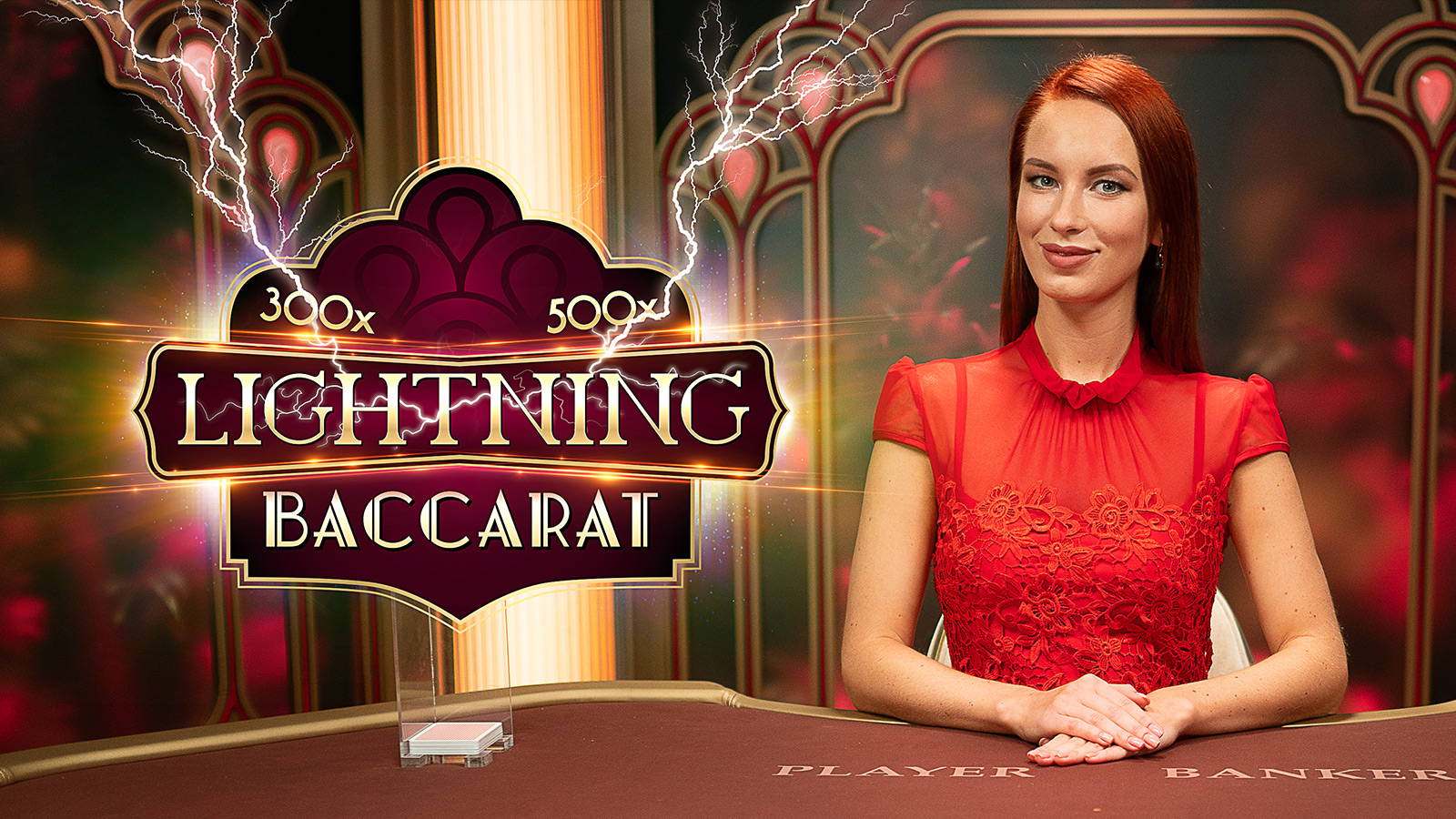 Evolution Gaming has released a new member of its Lightning version games which takes its players to a new level of Baccarat experience. Same as standard Live Baccarat you need to predict the winning side by getting the value closest to 9. However, there is something to boost your adrenaline in Lightning Baccarat. It gives a chance to its players who are seeking to multiply their potential winnings to a considerably bigger value.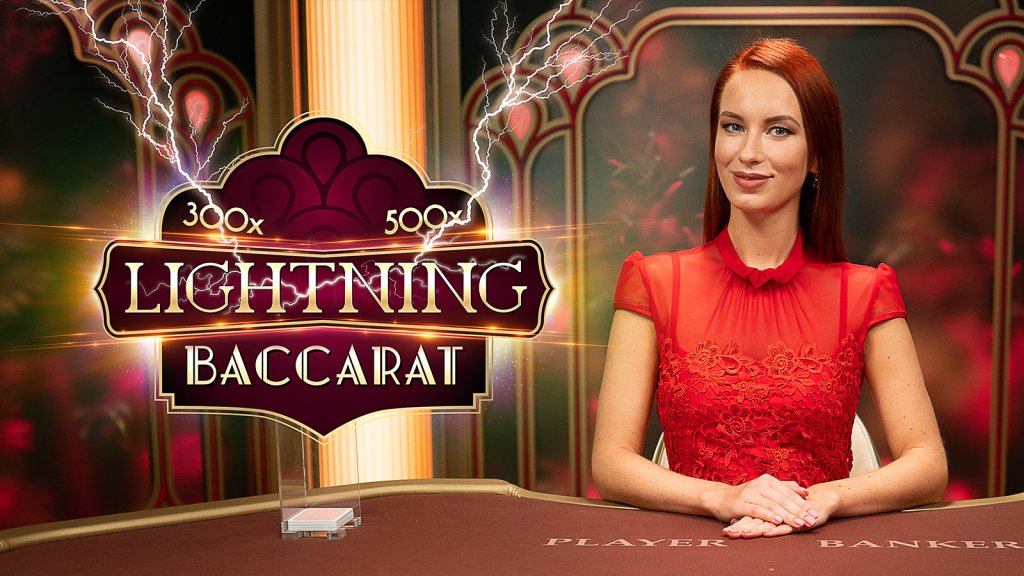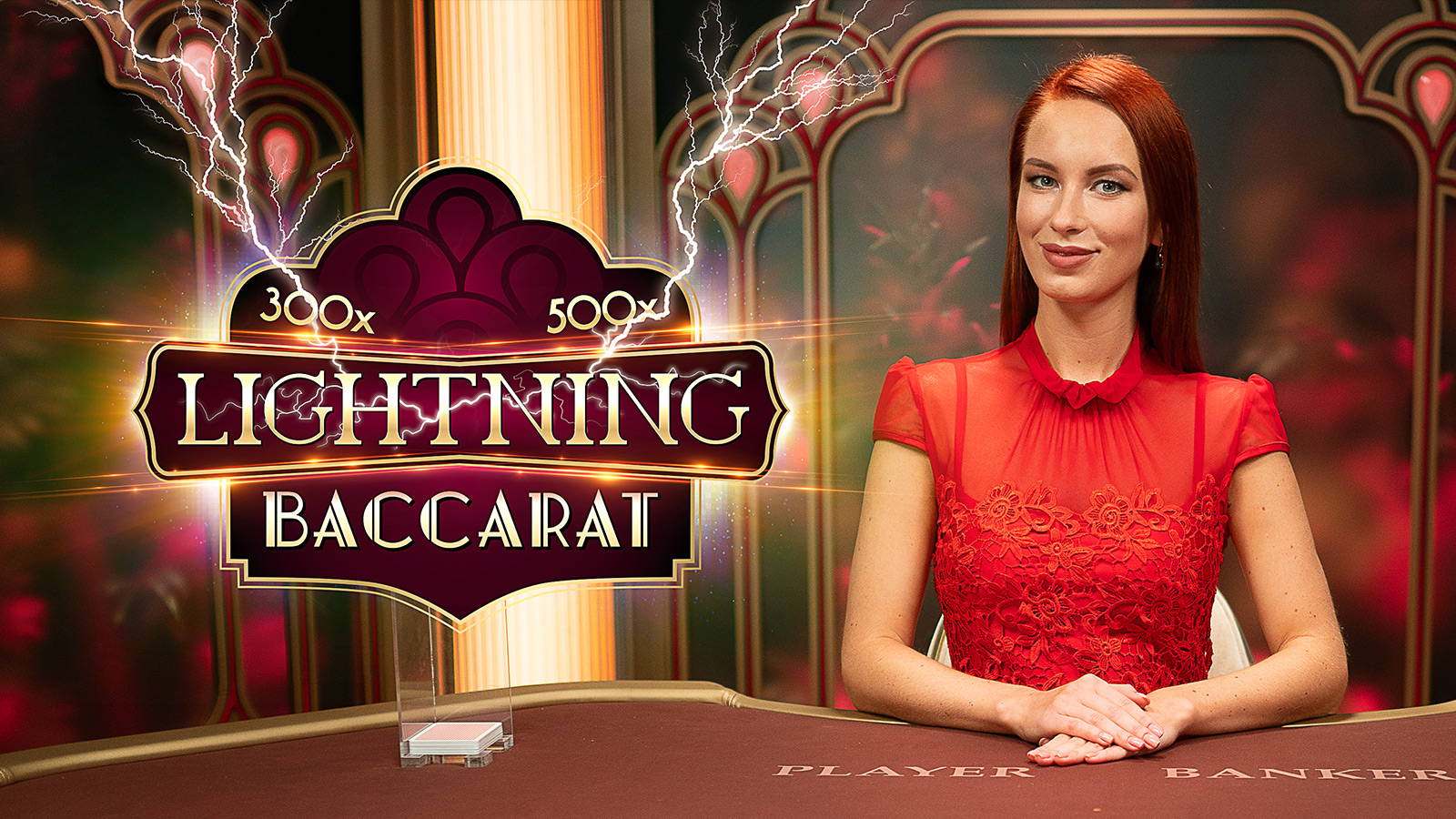 Before going into details about Lightning Baccarat let's remember the rules of the standard baccarat game:
Evolution Gaming is always providing its service with fully trained professional Live Game Presenters with intelligent technology. 
Game is played with a shoe of eight standard 52 card decks. Values of cards here below.
Aces are worth 1 point

Cards from 2 to 9 are worth their own face values

10s and face cards ( queens, kings and jacks ) are worth 0
Each hand's value is considered as follows; i.e., a hand consisting of a 6 and a 8 is only worth 4 in Baccarat ( because 14-10=4 ). In a similar way, a 7 and a face card is worth 7.
Moreover, if the Player or the Banker's initial two cards worth 8 or 9, there is no third card drawn to either hand and this is called a "natural" 8 or 9. 
However, initial two cards of Player or Banker worth 0-7, "third card rule" applies and this draw decides if a third card to be drawn either to hand or both hands. In fact, the player goes first. Player's initial two card hand is one of the following.
0-1-2-3-4-5 : Player draws a third card

6-7 : Player stands

8-9 : Natural 8 or 9,  no third card to either hand   
Options to bet in Baccarat are on Player, Banker or else if you think like both Player and Banker will get equal value in hand then you can bet on Tie. Additionally, betting on Player or Banker Pair is another option which pays out if the first 2 cards of Player or Banker are being a pair.
Payouts:
PLAYER 1:1

BANKER 1:0.95 ( there is a 5% of commission charge )

TIE 8:1

PAIR SIDE BETS 11:1
Lightning Round Takes Place and Payout Multipliers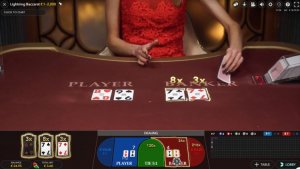 The excitement of the game Lightning Round starts just before initial cards are dealt. Every round, random Lightning cards (from one to five) are drawn from a virtual 52 card deck as well as randomly given Lightning multipliers of 2x, 3x, 4x, 5x or 8x are attached to these cards. If the player's bet wins the hand and also contains one of the determined lightning cards, the winning amount will be multiplied by the values of the lightning cards ( at least 2x to 8x at the most ) 
Evolution Gaming did not let any player be disappointed! Players have a chance to win more than that. If the player's winning hand has two or more selected lightning cards, given multipliers will be multiplied and the player's payout then will be multiplied by the total multiplier. And initial bets of the player will be added on the top of the winnings.
For instance, a player's winning hand is matched with three lightning cards so that the total winning could be multiplied by 8x8x8 (512x) at the most.
Moreover, if the player bets on Tie and let's say the player and banker's hand have the equal value of cards (4 to 6 cards) so that the round ends in a Tie. In addition to that, if these 6 cards of Tie are matching with the relieved Lightning cards then in fact that player's winning could be multiplied by 8x8x8x8x8x8 ! 
If the winning hand does not include any selected Lightning Card/cards, in that case normal payout rules are applied. 
Conclusion
Once you experience the enthusiasm, and excitement, in a chic designed studio environment with professional and electrifying Live Dealers, you will not desire to neglect your chance to participate in Lightening Baccarat from Evolution Gaming. This truly original Baccarat game with stunning features will be sufficient to keep you coming back to the game. The exciting part of the game is the possibility to win a huge payout amount by multipliers.