EVOLUTION LIVE BACCARAT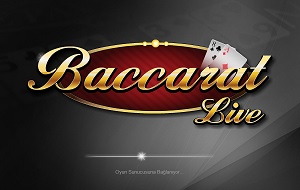 Baccarat, which is also called Punto Banco, is considered as of the most popular Casino Card Games. Baccarat is one of the easiest to learn among all casino games and one of the most played games by casino players. It could be because you only try to guess  the winning hand, and nothing more. So, you play against the casino. Land based Baccarat is also a very exciting game, but you have to take some action when you play land-based. However, playing Live Baccarat might be more exciting as you just predict the winning side. Additionally, playing Baccarat live could have some other extensive benefits depending on the online casino. If you seek for a high-quality live Baccarat, you will find a world-class version at Evolution Live Casino. Evolution Live Baccarat is the most played game after Roulette and Black Jack in the Evolution Live Casinos portfolio.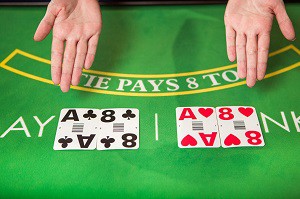 There must be several reasons for this popularity. Firstly, you can play Evolution Gaming Live Casino online baccarat anywhere and everywhere. With the mobile support, the moment you make the decision to roll the dice, you can. Secondly, Evolution Gaming Live Casino  offers many very exciting bonuses.
Playing Live Baccarat online gives you more of a traditional brick and mortar casino feeling but with the home comfort. You spectate the cards dealt in real time. You can chat with the dealer and other players, meanwhile. Obviously, the play is a little slower in Online Baccarat than a traditional online casino game since the dealer is actually dealing the cards and the casino allows all players time to place their bets.
Evolution Gaming Live Baccarat is so authentic and so involving that online players finds it hard to believe that they are not in a real casino. The experience, the excitement and the gameplay is very sophisticated. Players have a wide choice of Live Baccarat tables available on desktop and mobile devices (smartphones or tablets). Players can enjoy Live Baccarat virtually at anytime and anywhere they want to.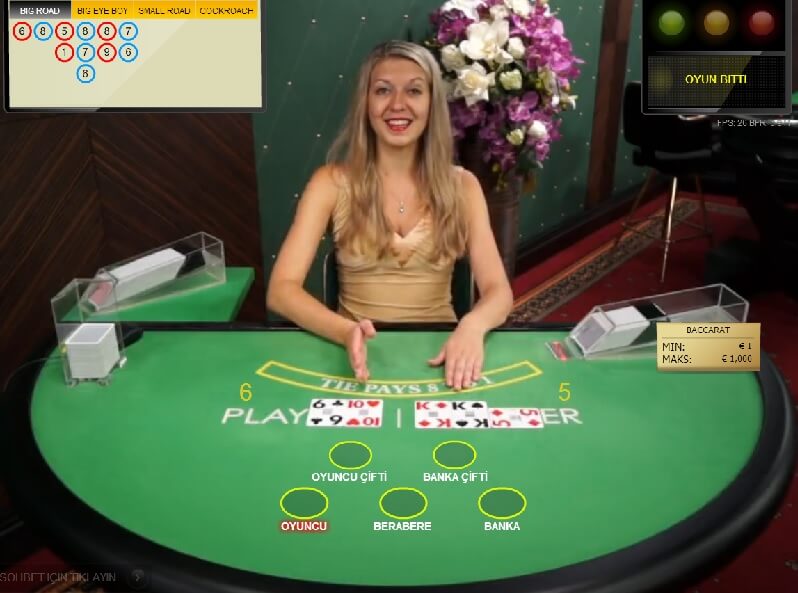 RULES OF BACCARAT:
The object of baccarat is to get close to 9 on either hand.
Each card from 2-9 takes its own value, 10, J, Q, K is but "0" in value. Ace is equal to "1".
Hand is taken according to mod10. For example, if you have 6 and 7, the value is mod10(6+7)=mod10(13) therefore you have value "3".
BACCARAT = "0" in value
NATURAL = "9" in value
You can bet to PLAYER or BANKER or TIE.
For the PLAYER and the BANKER, the rate of payoff is 1:1.
However, if you bet on BANKER and BANKER wins, it keeps 5% as commission because BANKER bets have lower casino advantage.
TIE has a payoff of 9:1 or 8:1, but its not recommended as casino has the highest bet advantage of over 14%.
3rd card is dealt if 3rd Card rule applies. This action is taken by the casino automatically, the player does not take any action. therefore the player does not have to learn these rules.
The casino uses generally eight decks of cards.