EVOLUTION LIVE LIGHTNING ROULETTE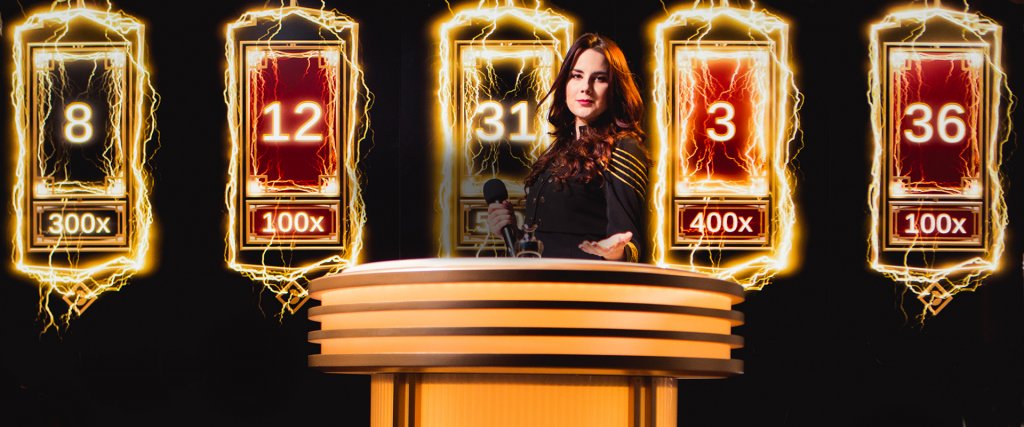 Evolution Gaming, which is the most innovative live casino provider of the industry have launched its newest Roulette Table; Evolution Live Lightning Roulette. The aim in Lightning Roulette is same as in the traditional roulette tables, to predict the number on which the ball will land. You just need to place your bets on the number(s) you predict. You can also make outside bets, such as Column Bet, Dozen Bet, Red/Black, Even/Odd too.  But the thing that distinguishes Evolution Live Lightning Roulette from other roulette tables is its extra-ordinary "Lightning" feature.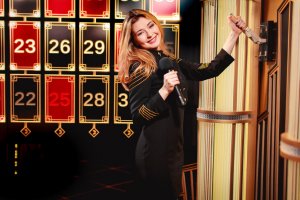 When the dealer pulls down the switch, "Lightning" Feature is triggered and then up to 4 "lucky numbers" with "lucky payouts" are selected randomly by the system with the impressive "Lightning" effect. The ball starts spinning around the roulette wheel. And you start to watch this spectacular and exciting showwith the hope to win.  Thanks to the environment created by Evolution Gaming Live Lightning Roulette, you will feel yourself just like watching a game show.
If your bet is on one of these lucky numbers and the ball eventually comes to rest in one of these lucky number, you will get the special payout (from 1:49 up to 1:499) appearing on that particular number.
For example, if you place 10 Euro bet on a lucky number and x500 multiplier is displayed on that number, you get 5000 Euro including your bet amount.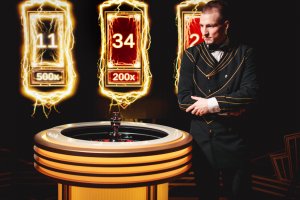 However, if the winning number is not one of the lucky numbers randomly selected, the payout will be 1:30, which is different than the traditional roulette straight up payout. Rest of the payout rates of Lightning Roulette is exactly same with the traditional roulette tables.
Here is the detailed payout table of Evolution Live Lightning Roulette:
| OUTSIDE BET | Payout | | INSIDE BET | Payout |
| --- | --- | --- | --- | --- |
| Column | 2:1 | | Straight Up | 29-499:1 |
| Dozen | 2:1 | | Split | 17:1 |
| Red | 1:1 | | Street | 11:1 |
| Black | 1:1 | | Corner | 8:1 |
| Red/Black | 1:1 | | Line | 5:1 |
| Even | 1:1 | | | |
| Odd | 1:1 | | | |
| 1-18 | 1:1 | | | |
| 19-36 | 1:1 | | | |
| | | | | |
| | | | | |