EVOLUTION LIVE FOOTBALL STUDIO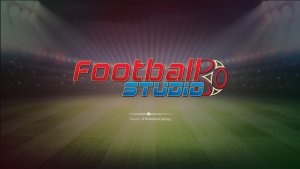 Evolution Live Football Studio was first launched especially for Russia World Cup 2018 in June 2018 and it has continued to be offered since then. It is based on traditional Dragon Tiger game and it is played on a table having a football pitch style. With specially designed atmosphere for football enthusiasts, dealers present the game like a football commentator. And when a football match of popular teams or an important tournament match is played, dealer gives updated details to players and respond them via live chat.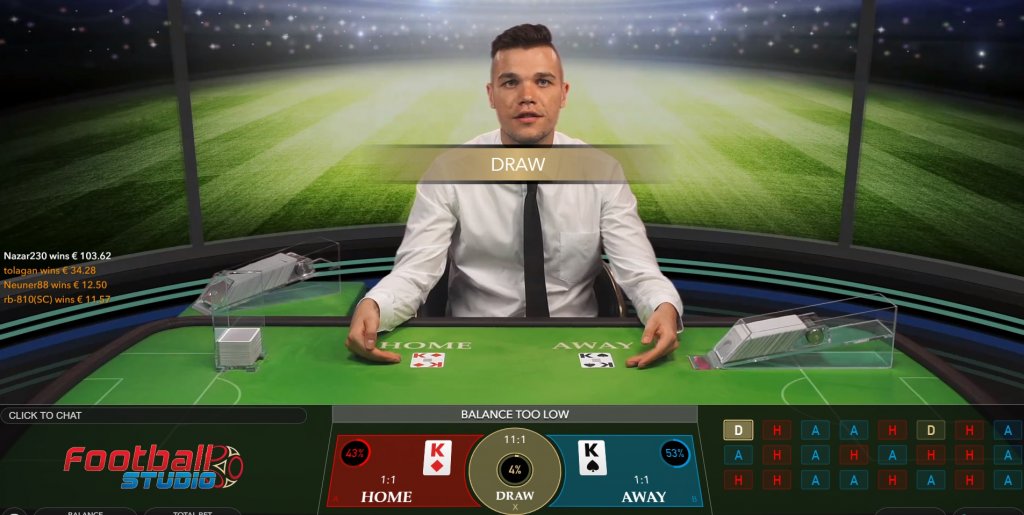 Evolution Live Football Studio
HOME and AWAY are written on the football pitched designed table. Dealer takes one card for the HOME side and another card for the AWAY side. Players bet on HOME, AWAY or DRAW. The side with the highest card wins. In case of two cards with the same value, Draw wins.
Wins are paid at 1:1, and Draws are paid at 11:1. And in case of a draw, half of your bet on HOME or AWAY is paid back.
Card value from the lowest to the highest as follows: 2 is the lowest, Ace is the highest and it goes on like this; 2, 3, 4, 5, 6, 7, 8, 9, 10, J, Q, K, A.
If you would like to play Evolution Live Dragon Tiger, click here to see list of Evolution Gaming Casinos.