EVOLUTION GAMING LAUNCHES NEW ROULETTE TABLE FROM CASINO MALTA BY OLYMPIC CASINO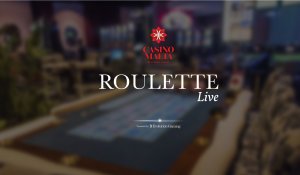 Evolution Gaming, leading online casino solutions provider, launched its newest online dual play roulette table live from Casino Malta by Olympic Casino. In June 2018 Evolution Gaming and Casino Malta agreed to open a Dual Play Roulette Table.
According to this agreement, 5 HD video cameras were installed around the roulette table and the wheel. With these high-definition cameras, online players are able to place bets at the same time with the land-based casino players. The roulette table is located at the main game hall and is streamed with 24/7 basis.
Casino Malta is operated by Olympic Entertainment Group a leading game service provider in Baltic countries and was founded with the partnership of Eden Leisure Group, Maltese hotel, and entertainment company. With about 300 slot machines and 30 game tables, Casino Malta by Olympic Casino offers Las Vegas-style entertainment to people living in Malta.
Simon De Cesera, CEO of Eden Leisure Group said "We knew that Evolution Gaming provided and trusted solutions to land-based casinos and that's why we wanted to work with Evolution Gaming. We aim to let Casino Malta players enjoy the excitement of our Roulette table even when they are not able to visit our casino. They will easily play on our roulette table whenever and wherever they want. It is also exciting that tourists could easily continue to play on our roulette table when they go back to their home. Thanks to the project we prepared in partnership with Evolution Gaming, Casino Malta Roulette table will have a wider audience around the world."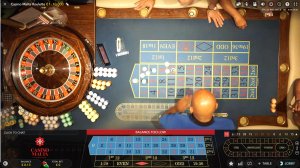 James Stern, Director of Business Development & Land-based Sales of Evolution Gaming said that " We are absolutely happy to work with Casino Malta. Casino Malta desired to offer its games to a wider audience and chose us for this goal. As Malta is a popular touristic island, Casino Malta has not only players from Malta but from other countries. With the Dual Play Roulette table that we installed together, players coming to Malta as tourists and play roulette on Casino Malta's roulette table will easily continue to enjoy the excitement of roulette with Evolution Gaming Dual Play Roulette table which is live 24/7 from Casino Malta."
Evolution Gaming has a successful Dual Play Roulette Table history and has proved its proficiency with its previous experiences in Dual Play Roulette tables from these casinos:  Dragonara Casino from Malta, Shangri La Casino from Tbilisi, Hippodrome Casino from London and Grand Casino from Bucharest. Dual Play Roulette Table from Casino Malta was launched at the end of September 2018 and has already been offered many popular and trusted online betting and casino websites.